Tony Vernon, Accredited Master Coach, AMC
– Professional Relationship/Couples Coach & Child & Family Coach –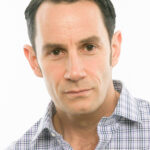 Tony grew up in a broken home environment and through hard work and perseverance, worked his way out of it. After a period of ten years in which he worked with therapists and coaches he decided to train in 1999 as a Professional Life, Executive & Team Coach. Today, he is a Master Coach and Coach Trainer. Including his time in therapy and coaching himself as a client he has 30+ years of coaching experience. His personal participation in coaching and therapy helps Tony to know what coaching feels like to his clients to provide better professional support. In his 20 years of working with clients he has worked with notable world leaders and celebrities, though now he focuses on couples work, as this is more fulfilling for him to be helping people to love more. He is also studying under Dan Hughes, Ph.D., the Founder of Dyadic Developmental Psychotherapy (DDP) to be able to provide greater professional support to help families, parents and children, and in 2021 will become the first Practitioner in DDP in Florida, to further assist families, parents and children.
Tony believes in furthering his training in personal and professional development and thus has studied at Harvard, Yale and Emory. He is extremely active in his commitment to learn more from the most knowledgeable, eminent professional people he can find, many of which are not mainstream- yet leaders in their own right either in theory, research, science or practical clinical work. His commitment to learning from leaders as mentors has taken his professional skills to a high level. However, he is always looking to learn more.
He has studied with or worked with many eminent leaders, including:
Amen Clinics – Daniel G. Amen, MD
Arredondo Advisory Group – Patricia Maria Arredondo, EDD
Beck Institute for Cognitive Behavior Therapy – Judith S. Beck, PhD
Boston University School of Medicine – Bessel Van Der Kolk, MD
Brian Clement, Ph.D., L.N. – Director of Hippocrates
Carla Hannaford, Ph.D. – Author & Neurophysiologist
C.G. Jung Institute of San Francisco/UCSF-Langley Porter Psychiatric Institute
Michael V. Pantalon, PhD, Cofounder of Recoverpad
Dr Margot Sutherland – The Centre for Child Mental Health
Gabor Maté, MD
Gestalt Training Center, San Diego – Erving Polster, PhD
Gil Institute for Trauma Recovery and Education, LLC
Imago International Training Institute
Indiana University – Stephen W. Porges, PhD
International Center for Clinical Excellence – Scott D. Miller, PhD
John Brickell –  Director of the Center for Reality Therapy
John J. Ratey, MD – Author of Spark
Jon Welwood – Author and Psychotherapist
Kaufman Music Center – Rob KapilowMadanes Institute
Meridien University – Jean Houston
Michael Greger, MD, FACLM – Founder of NutritionFacts.org
Mindsight Institute – Daniel Siegel, MD
MIT – Noam Chomsky
New York University – Carol Gilligan, PhD
NLP University – Robert Dilts
O'Hanlon and O'Hanlon, Inc. – Bill O'Hanlon, MS, LMHP, LMFT, CPC
Padesky.com/Center for Cognitive Therapy, Huntington Beach CA
Paul Dennison, Ph.D. – Founder of BrainGym
Private Practice – Esther Perel, MA, LMFT
Private Practice – Harriet Lerner, PhD
Private Practice – Michael D. Yapko, PhD
Somatic Experiencing Trauma Institute – Peter A. Levine, PhD
Spirit Rock Center – Jack Kornfield, PhD
Stanford Medical School – David Burns, MD
Stanford University School of Medicine – Irv Yalom, MD
Stephen Gilligan, PhD
Teachers College, Columbia University – Derald W. Sue, PhD
The Couples Institute – Ellyn Bader, PhD
The Divorce Busting Center – Michele Weiner-Davis, LCSW
The Gottman Institute – Drs John and Julie Gottman
The Guest House – Judy Crane
The Milton H. Erickson Foundation – Jeffrey K. Zeig, PhD
University of California, Irvine – Elizabeth Loftus, PhD
University of Illinois – Donald Meichenbaum, PhD
University of Minnesota – Eli Coleman, PhD
University of Nevada, Reno – Steven C. Hayes PhD
University of New Mexico – William R. Miller, PhD
University of Pennsylvania – Martin Seligman, PhD
University of Pennsylvania – Aaron T. Beck, MD
University of Southern California – Steve Frankel, PhD, JD
University of Texas at Austin – Saundra Jain, MA, PsyD, LPC
Weill Cornell Medical College – Otto F. Kernberg, MD, FAPA
Tony uses a multitude of modalities and techniques to help his clients attain results, including:
Effective Communication and Affective Communication
Neurobiology
Neurophysiology
EFT (Emotional Freedom Techniques)
EMDR Therapy
Integrated Mobilization-Based Exercises
Reality Therapy
Lifestyle Medicine
Transpersonal Coaching
Imago Therapy
At heart Tony is a professional coach and believes in fairness, but that results are what counts. He is committed to helping his clients move forward in the here and now.
Tony is a highly skilled Relationship and Couples Coach, primarily working face to face with couples at his Boca Raton appointment office in Delray Beach, or in West Palm Beach at Hippocrates, or at his Aventura appointment office which is ideal for couples needing support in Miami. He makes home visits for 3-hour sessions from Jupiter to the Miami area for couples who need more immediate resolution-based work. These 3-hour sessions usually provide faster breakthroughs than weekly sessions, but can be emotionally demanding. Tony also works with couples on Zoom/Skype globally.
He was fortunate to have studied under the late Jon Welwood (Journey of the Heart). Therefore in his relationship/couples coaching practices he uses this work, as well as drawing upon his two decades of study and ongoing training to achieve results for couples.
Tony lectures weekly at Hippocrates Health Institute and also directs their coaching and lifestyle medicine based online program and online education department, with 1,000+ students in 61 countries.
He believes psychological-based helping professions must become modernized and provide engaging supportive online education to be of better service to clients, companies and humanity in this modern age of technology. One way he is doing this is as at Hippocrates, with his previous experience running Purposeful Films where he is still a partner.
Tony is an advocate for combining Coaching and Online Education as a fusion model to positively impact the mental health and happiness of couples, families, parents and children more proactively. He is currently studying Psychobiology with an eminent Professor and uniquely applies this to his coaching practice.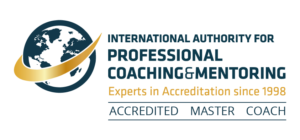 Antony Chatham, M. Phil., M.Th., MSW, LCSW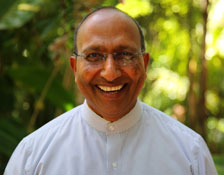 Antony Chatham, a Florida Licensed Psychotherapist and member of the National Board for Certified Clinical Hypnotherapists, has been working with guests at the Hippocrates Health Institute since 1994.
Antony has earned Masters' degrees in Theology from Jnana Deepa University in Pune, India, Social Work from Barry University in Miami, Florida, and Philosophy from Syracuse University in Syracuse, New York. He has taken this knowledge and hands on experience in pastoral counseling (12 years) and mental health counseling (over 20 years) and integrated it with holistic traditions of healing from Eastern and Western cultures. Antony uses alternative modalities such as guided imagery, hypnosis, Neuro-Linguistic Programming (NLP), Eye Movement Desensitization and Reprocessing (EMDR) and regression in his work.
As a Priest/Minister Antony served Catholic Communities in India and the U.S. for 12 years. He has integrated his spiritual practices and training into his psychotherapy career, as well as Eastern practices of meditation and Western practices of hypnotherapy. These along with NLP, EMDR and regression allow clients to examine their past traumatic experiences from an observer's point of view and to reframe every event from a spiritual perspective. He creates personalized meditations that address the various challenges his clients face. This nonconventional approach identifies and highlights the strengths of clients through affirmations and visualization, allowing his clients to gain inner freedom and promote inner growth.