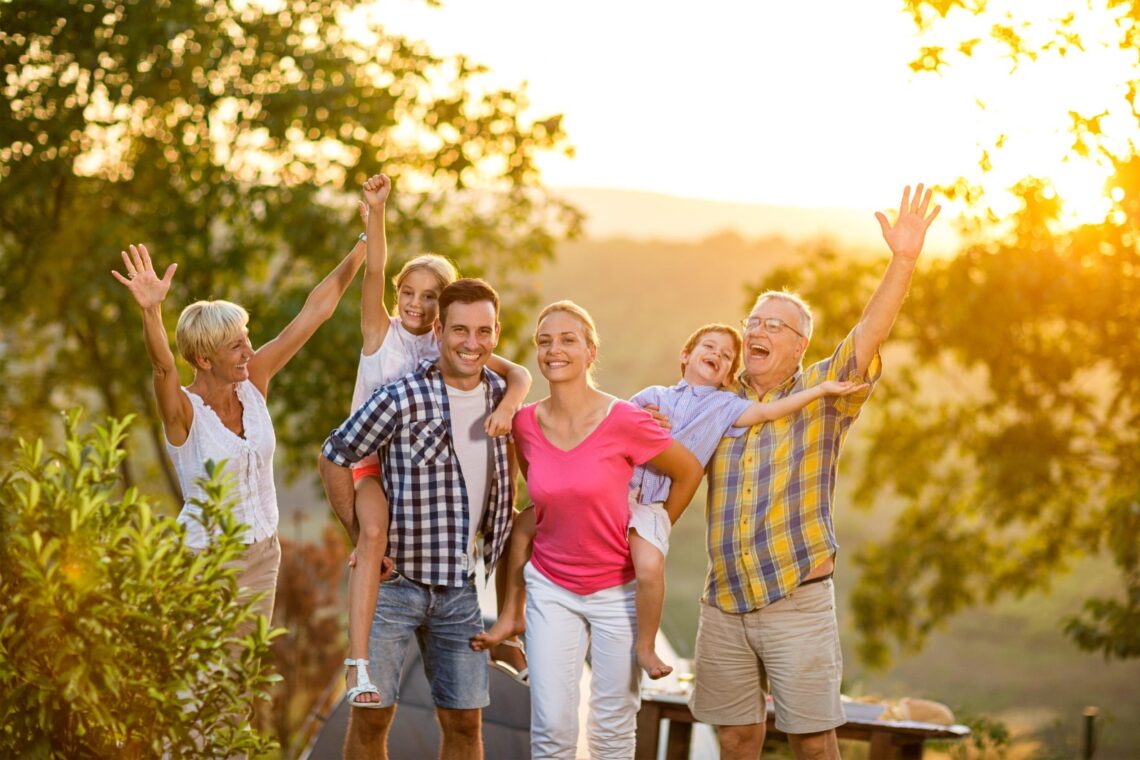 Do you think that material gifts will make your kids the happiest? According to  statistics, parents who provide children with experiences instead of material gifts build a stronger relationship with their children. The experiences can be anything from summer vacations to a visit to the zoo.
You don't need to invest a whole fortune to bond with your children. You don't need to take them on international vacations. Even a visit to the local museum during the weekend can be quite memorable. The number of families going on vacations is steadily rising every year, and this is a good thing.
Learn about the ways a family vacation can benefit your child.
1.  Helps with Brain Development
Children are always looking forward to adventures, and vacations can nurture their curiosity about learning new things. Practical experiences can teach kids more than theoretical knowledge. A family vacation provides children with opportunities for physical, sensory, and social interactions.
The enriched environment during vacations can trigger brain fertilizers in children. Brain fertilizers are linked to higher IQ in children. Therefore, family vacations help children to become smarter. As a result of brain development, the concentration power of children also improves.
Improved concentration is good for both physical and mental health. It also enables children to perform well academically. Children who travel score better grades in school than children who don't.
2.  Develops Strong Family Bonds
Due to the busy lifestyle of both parents and children, they rarely get time to interact with each other. Parents and children often don't engage in a proper conversations for days. Around two-thirds of conversations between children and parents are about their daily routine. Around 65% of parents only play with their children occasionally.
But a family vacation provides them uninterrupted time to interact with each other. Families can bond over different activities explored during a vacation. Parents can also play different games with their children, like making sandcastles. The relaxed environment during vacations can help parents and children create deep personal bonds.
As children bond well with their parents, they also open up about things that might be bothering them. Parents can help them find the right solutions to mitigate what's bothering them. Parents can use this opportunity to initiate light-hearted conversations or even delve into more serious topics.
3.  Reduces Stress
Holiday experiences can trigger different neurochemicals for well-being. The neurochemicals include oxytocin, dopamine, and opioids. Walking amidst nature can minimize blood pressure. It can also lower cholesterol levels in the body. Therefore, a vacation can drain out stress in both parents and children, leaving behind a happy feeling. Spending only 20 minutes in nature can also enhance concentration and increase the attention span of children.
4.  Awakens the Inner Explorer
With a new spot to explore, a family vacation can be quite adventurous for both parents and children. Whether it's the Keys or Orlando, or the rich architecture of Miami, there are a lot of things to absorb. Culture, tradition, and history always have something for both parents and children to learn.
A child understands from a vacation that there's a world apart from theirs to experience. The new world is both beautiful and exciting to children and teaches them valuable life lessons. It also enables children to understand that such rich diversity exists in the world, and people have learnt to live in harmony.
5.  Increases Happiness
Around 49% of people revealed in a survey that their happiest memory is from their family vacation. Around one-third of the respondents in the study remembered their vacations in detail. Another study had 55% of the respondents admitting that the experiences will be memorable to them for life.
The memories can be used as an anchor to get back to cheerful moments in the past. Around 25% of the respondents revealed that they use these happy memories to get through difficult times in life as an adult. It enables them to solve complicated life issues with a fresh perspective.
6.  Enhances Social Skills
Vacations are great for developing social skills in children. Children get to meet different people on vacation and even learn their language. They also get to taste the food of the particular region. They get to see the living habits of the natives.
Parents can tell them stories about the place and further enhance their knowledge. Children also get the opportunity to interact with the locals, which helps in increasing their confidence. Therefore, the social and interpersonal skills of children improve to a large extent.
Ending Note
Whether it's a one-day trip or a week-long vacation, these are tremendous for a child's development. Make travel plans now to develop your child's heart and mind.