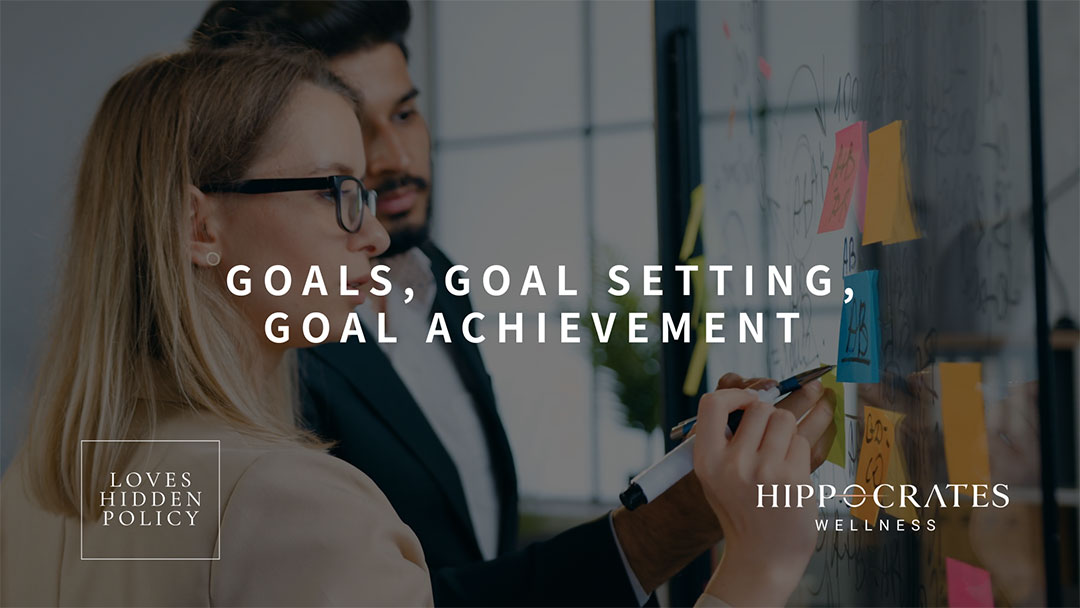 There are hundreds and thousands of people struggling with goal setting. Some continue to struggle, while others seek professional help from a coach. People know that consulting a coach might be helpful in the reflection and evaluation process. As a coach, your responsibility is to help the client decide upon all the individual actions they will need to take to achieve their goals. You will have to use various specialized techniques and strategies to understand the goals of the client. Most importantly, you have to develop yourself as a coach in a way that you can ascertain what your clients really want in life and determine the things that are holding them back.
To help others as a coach, you need the right expertise and skills that you can use to guide them in the completion of action steps. How well you can work with the client on goal setting will depend on your ability to determine their personality type and which motivation techniques will be most effective for them.
One of the biggest challenges of a coach is to make the client understand the importance of goals and the techniques involved in setting achievable goals. You will have to work closely with the client to understand their thought process, emotions, what drives them, and how they see life as a whole.
To help you approach the client in a better way, Hippocrates has laid down some important pointers on goal setting to help you.
What is Goal Setting?
Dreams are universal. Your clients may think that they no longer have any, but the truth is we all have dreams. Dreams are wired to our subconscious. They have a habit of sticking with people, even if they think they have discarded them long ago.
Some people are lucky enough to have been surrounded by people who believe in their dreams. But this is not the case for most people. So, as a coach, in order to help your client set goals, you need to touch the 'dreams' subject. If the client has been told by his peers and family that his dreams are ridiculous or will never happen, they may find it difficult to convey them to you because they have been suppressed or not listened to in their life before. On the other hand, if the client has always been encouraged to pursue whatever dreams he or she has, your client will find it easy to express these dreams to you.
So, with the above in mind you will have to approach people differently, by asking questions and getting to know them before you can define goal setting to them.
So, what is goal setting? Simply put, goal setting is the act of picking an objective one wishes to accomplish.
In today's fast-paced world. How often do you think it happens that people achieve the bigger objectives that are really important to them? Do ten percent of people reach their potential? Many people have trouble following through with their goal planning, and many just stop trying. We hear words like "maybe this is just it." Coaching needs to grow exponentially to help people, with goal setting being a major part of coaching that helps people to achieve their goals and dreams.
As a coach, you need to understand that what's getting in the way of accomplishment is the actual goal. For example, if your client's goal is to 'lose weight,' how will he/she know when that goal is complete? When he/she has lost one pound? Or ten pounds? Or 15 pounds? When?
Your job is to give your client a clear picture of where they are right now and where they want to be. That is, you need to provide them with a clear target, else they will never hit their mark. Therefore, it is crucial to teach your client how to set goals that are actionable, measurable, and clear.
Goal setting can look different based on your client's lifestyle, definition of success, and values. So, start with asking the right questions.
What does success look like to you?
What is your definition of success?
What do you want to achieve?
Help the client to understand that their goals are unique, and they don't have to look like anyone else's. One of the great aspects of goal setting is that it helps a person in any area of their life, from adopting the Hippocrates Lifestyle and healthy diet, to achieving financial success.
Once the client is able to set goals in one area of his/her life, it will become easier for him/her to set goals in other areas as well.
However, Hippocrates states that often the real challenge is not setting the goals and determining the results, but accepting the sacrifices that one has to make to achieve the goals.
It is easy to sit back and think about what one could achieve or what one could do. The primary objective of goal setting is to determine whether an individual can bear the life and choices that come with the quest to achieve the goal. A worthy goal may include sacrifice, determination to keep going, and hard work to accomplish.
In short, goal setting incorporates everything from the rewards the client wants to enjoy, to the costs he/she is willing to pay to achieve that goal.
SMART Goals
The SMART goal model is useful and effective for working with clients. According to Hippocrates, for goals to be powerful, they should be set and designed to be SMART. While there are multiple variations of what SMART signifies, at its core, goals should be:
Specific
Measurable
Achievable
Relevant
Time Bound
To frame the goal statement positively, SMART rules are recommended. Ensuring that your client's goal fits the SMART criteria will make his/her success more likely. Creating a SMART goal entails working through each of these five elements for building an assessable goal that incorporates exactly what needs to be achieved, when it needs to be accomplished, and how one will know when they are successful.
#1 Specific
The goals your client sets have to be specific so that he/she can know when they have been achieved. Make the client understand that the goals cannot be vague in anyway. For a goal to fit the SMART criteria, the client can answer the following questions:
What is it that you want to achieve?
Why do you want to achieve it?
Who is involved in you achieving this goal?
What requirements and constraints will be involved in achieving this goal?
When will this goal be achieved?
#2 Measurable
There should be concrete criteria for measuring the progress your client is making towards his/her achievement. Ensuring that his/her goal is measurable will make it simpler for both you and your client to keep track of the progress.
So, measurable goals can answer the following questions:
How much?
How many?
How will you know when you have accomplished your goal?
#3 Achievable
As a coach, it is not your responsibility to determine whether the goal that the client has in mind is achievable or not. Ask the client, "Is it possible to achieve your goal?" Careful consideration can be required from both you and the client to make sure that goal is both challenging yet realistic. As per Hippocrates, for a goal to be achievable, it should meet the following criteria:
It should be realistic
You and the client should be able to set reasonable strategies and a road map to achieve the goal
#4 Relevant
The goal must be relevant. Simply put, the goal must matter to the client and be of significance. A goal is relevant if it supports your client's other goals or aligns with his/her values, interests or passion. A relevant goal will enable the client to answer 'YES' to the following questions:
Are you the right person to achieve this objective?
Will this goal help you accomplish fulfillment or happiness?
Is it the right time to work to accomplish this goal?
Does the goal seem worthwhile to you?
Is the goal in accordance with your values and needs?
#5 Time-Bound
Finally, a goal should be achieved within a set amount of time. To tell if your client's goal is time-bound, he/she should be able to answer the following questions:
When?
What can be done today?
What can be done five weeks from now?
What can be done five months from now?
Short, Medium & Long-Term Goals
You will be surprised to know that from some research approximately 90% of New Year's resolutions fail by January 15th. Well, that's a hard fact, but we expect that it is true. So, you have to coach your client to set and accomplish short, medium, and long-term goals.
1. Short-Term Goals
Short-term goals are those goals that can be achieved within 2-3 months or even less. But for a goal to be short-term, it has to be realistic. If your client has a goal to become a billionaire in two months, that's most likely not possible, unless they are about to close a huge deal of a lifetime.
2. Medium-Term Goals
These are the goals that a client can achieve in 3-6 months. Nevertheless, medium-term goals can take anywhere from several months to up to a few years for accomplish. For example, increasing the turnover of a company by 20% may take a few years.
3. Long-Term Goals
These are the goals that will take anywhere from five years to ten years, or even more, to come to fruition. It is one of the trickiest goals for a client to set, write, and work on with you because you never know what will happen in the future on the rocky road to success. However, we should still help our clients to solidify their long-term mindset.
The obvious aim of goal setting is to help the client understand where he/she
wants to end up.