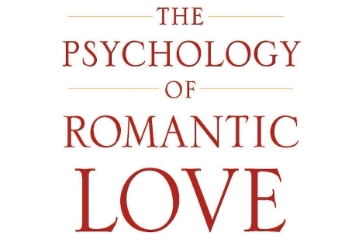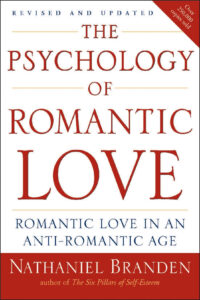 Renowned author Nathaniel Branden has exquisitely articulated the various aspects of love in this book. He gracefully defines love and why it is born, grows, and sometimes dies. We recommend this book to all couples wanting to deepen their knowledge of love.
As human beings, many of us wonder how romantic love evolves. There is a thin line between immature and mature love and in his 1980 publication The Psychology of Romantic Love, Nathaniel Branden explores many aspects of love. Indeed, he takes his readers on an intuitive ride to explore the various levels of romantic love.
Nathaniel clearly explains why numerous people believe romantic love isn't possible in today's world. Further, he draws the attention of the readers to his experience with thousands of couples. Nathaniel believes that romantic love is still possible for those who can understand its essence. He also sees a possibility of success for those willing to accept the challenges it entails.
He sees romantic love as a pathway for extraordinary love but also as heartfelt self-discovery. Branden's vision of love is genuinely appropriate to the times we're living in. Moreover, it is exquisitely grounded in our humanness.
Psychologist and author Nathaniel Branden expresses romantic love as "a passionate spiritual-emotional-sexual attachment between a man and a woman that reflects a high regard for the value of each other's person." The 1980 classic's updated version is neither an analysis nor a "how-to" romance book. Instead, it deliberately studies "what love is, why love is born, why it sometimes grows, and sometimes dies." It is brilliantly written.
He takes a closer look at how Roman, Greek, Renaissance, Christian, and American cultures have undergone the evolution of love. He further goes on to identify the origin of romantic love through them. Branden carefully picks out – the need to be understood, to feel visible, to be sexually admired and to be accepted.
He then goes on to say that a good relationship is an infusion of "basic affinities and complementary differences." In his book, he explains that those who seek "soulmates" are always on the right track. Thus, he reflects that finding someone who shares the same vision towards life is important.
The author implies that self-esteem plays a vital role in the endurance and solidification of a mature romantic relationship. While his work with self-esteem made him immensely popular, this book is wonderfully written and a truly worthwhile read for couples.
He explores many aspects of love including: open communication regarding emotions, nurturing, fulfillment of mutual sex, and admiration. Nathaniel believes creating an environment where the other person can live and flourish is essential.
He shares that admiring each other is probably "the most powerful support system a relationship can have."
This book leaves an amplified sense of understanding, exquisitely built on The Six Pillars of Self Esteem. We agree with much of what he wrote about romantic love. Branden's captivating views of love and advice are honest and grounded in reality and his book is optimistic about love.
He states that out of all the vital factors needed for succeeding with romantic love, there is nothing quite as important as self-esteem. It is because self-love is the only love affair that all of us must work on.
The Psychology of Romantic Love is a an excellent book for couples, counselors, therapists and coaches. It is ideal for those who want to understand, improve and deepen a romantic, loving relationship.