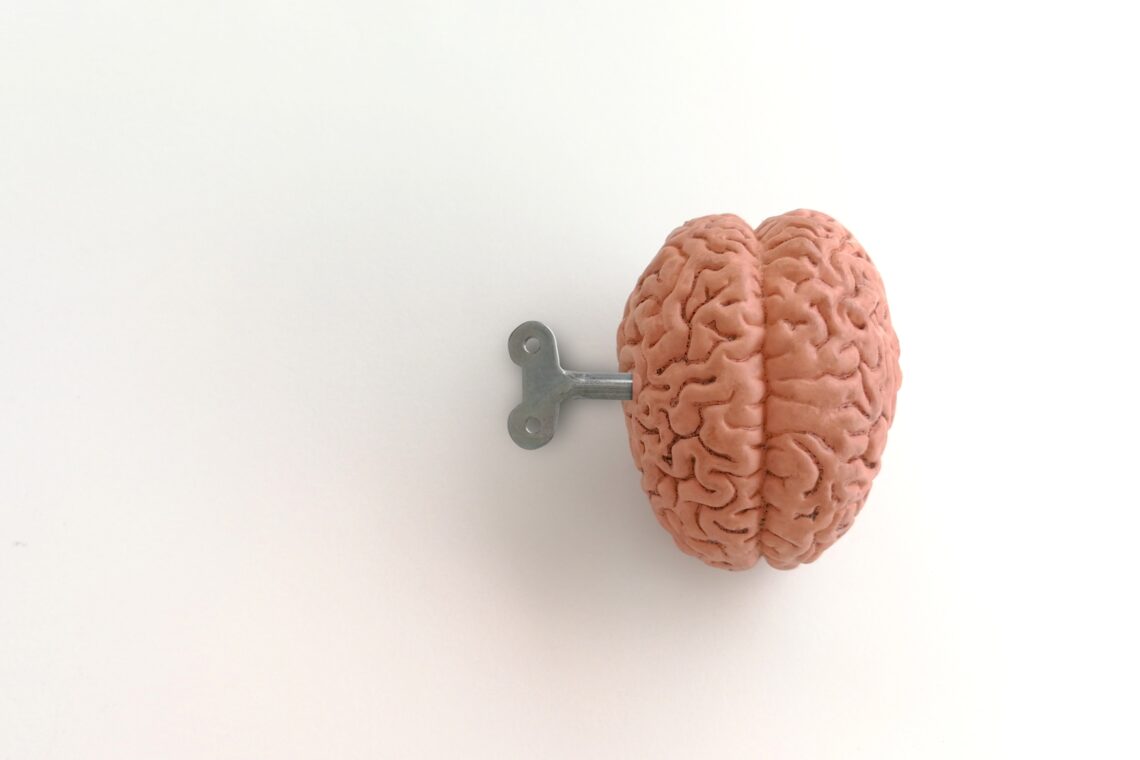 It is becoming increasingly common for therapists, psychologists and counselors to utilize coaching techniques in their practice. Why is this so?
Research shows that goal-based therapies carve a pathway for and allow measurement of progress. Creating a goal is a collaborative process. With this collaboration comes an ownership of the goal. This motivates the client to move forward and take pride in the progress. It also helps the client to not slack off on achieving milestones.
In the fast-changing economy of today the productivity, continuity and growth of an organization is determined by employees' qualifications, both personal and professional. But more so the demand for increased skills, productivity and knowledge is at an all-time high.
Coaching, Counseling, Therapy, and Psychology – Definition
While different professions, counseling, therapy and psychology require excellent communication, listening and interpersonal skills. These same skills are necessary to be a coach.
A coach is someone who works with a client and gives instruction and guidance. This guidance is completed through questions and introspection.
Counselors typically work with individuals or groups, drawing from personal experience to connect with patients. Due to this, counselors tend to work in a specific field, such as addiction.
Therapists train on how to connect with their clients. Therapists usually choose a field to specialize in, such as marriage, family or children. A therapist guides a client in overcoming personal issues.
Psychologists require strong analytical and observational skills. They conduct research and diagnose disorders.
Coaching, Counseling, Therapy, and Psychology – Education
Coaching, counseling, therapy, and psychology require differing levels of education.
Though no degree or certification is strictly required to become a coach it is highly beneficial. Having the proper coach training, by an accredited program, ensures that a coach is at their highest peak of performance. It demonstrates to their clients that they have the proper training and knowledge to assist them in their journey.
Counseling, therapy and psychology each require degrees, from Associate degrees to Ph.D.'s, dependent upon the field of study. Each also requires licensure, in the majority of instances.
Coaching
Coaching has traditionally been seen as an industry rather than a profession. Coaching is goal oriented. In the workplace it has traditionally been used to increase employee productivity, communication skills, or another specific desired result. For those who work with a coach outside of the work environment this still rings true. They have a specific goal: exercise, working on a relationship, healthier eating, doubling the turnover of a business, improving a specific skill, etc. The possibilities are endless. A person simply needs to be ready to learn new skills.
A coach holds their client accountable, making the client take full responsibility for their goals and what actions need to take place to reach them. Taking responsibility is the foundation to growth.
Coaching and Psychology
Coaching and psychology are more alike than not. Coaching is defined as a partnership that is a thought-provoking and creative process that inspires a client to maximize their personal and professional potential.
Psychology aims to help educational, development and adjustment issues through assessment and intervention strategies. From this it can be concluded that both focus on reflection and gaining and perfecting tools and strategies to better an individual to their highest potential. The commonalities are endless. Both employ listening at a deep level, caring, acceptance, and an understanding that the client is a unique person and the approach to them is not defined by a box but individualized to them specifically.
While coaching can be therapeutic, it is important to note that all human relationships can be therapeutic by nature. At times as a coach it is important to refer a client to a professional mental health professional. A great coach will develop relationships and have resources and recommendations available for those clients who need it.
In the past psychology and counseling have focused retrospectively and are why oriented. There is a distinct shift towards a prospective focus and the how. This shows a shift toward a coaching approach with the goal to create a well-rounded person that utilizes their skills in and out of the workplace.
Traditionally coaching in the workplace has been focused on improving employees, their communication skills, a specific skill to increase productivity, etce. This is no longer always the case. The new focus is on employability rather than employment itself. According to M.E. Duarte, "The workplace now demands, on top of specific skills, a set of generic competencies that allow for a swift adaptation to change." (Duarte, Chapter 5, 2017) Duarte continues that today's career paths are not about climbing the ladder but rather moving from one project to the next, acquiring a variety of skills along the way. General skills such as communication, decision making, and problem resolution contribute to what is seen as a well-balanced employee.
Positive Psychology
Psychology that is goal-based is sometimes referred to as Positive Psychology.
Traditionally psychology has focused on the freeing of psychological problems and difficulties, with the ultimate goal for the client to achieve higher levels of performance and well-being. How this is approached and thought of is evolving.
Positive Psychology and Coaching Psychology are considered complementary fields as they focus on well-being, growth and optimal potential and functioning. While integrating coaching into psychology is still in its infancy it will be a powerful tool. There is tremendous potential in harnessing the best of both fields so that practitioners can assist their clients in flourishing and well-being in a powerful way.
This new approach is being termed Applied Positive Psychology Coaching (APPC). This new path is providing the field of coaching with additional interventions, assessments, techniques and methods that are scientifically validated. It also closes the knowledge and application gap between Positive Psychology and Coaching Psychology as it provides guidance on how to apply these in an effective and integrated way.
Coaching Today
According to the International Coaching Federation (ICF) there were a total of 2,100 professional coaches globally in 1999. By 2012 there were approximately 47,500. (Losch, et al., 2016) In 2019 the estimated market size of the coaching industry in the U.S. was $15 billion, with a prediction to grow to $20 billion by 2022. This growth is attributed in part to the fact that coaching is no longer seen as a luxury. It is now attainable for the everyday person.
The body of literature supporting the effectiveness of coaching has been rapidly increasing. Drawing on this further enhances the quality of research and evidence-based results and therefore coaching itself.
Studies to date show that coaching enhances performance while simultaneously emphasizing the beneficial effects of coaching on clients' goal attainment. These studies also highlight the need for effective learning and development environments. (Losch)
Niche coaching is playing a part as well. There is more demand for coaches' expertise for niche sectors. It is expected that there will be higher and higher demand for experienced professionals who are attuned with industry trends, news and knowledge. This expertise will play an increasingly prominent role in the success of coaching in coming years.
Coaching and Leadership
The relationship between a coach and client is similar to that of a leader and employee. The aim of the coach is to guide the client's development, assisting them in reaching their goals. This significantly overlaps with leadership, which can be seen as a relationship where the leader asserts influence on the creation of goals and solutions, and the development of skills of their employees.
With these similarities there is a significant difference. A leader is higher in the hierarchical chain than the employee. This may create a barrier and stunt the growth of the employee. It should also be considered that the majority of the time coaching in the workplace is focused on a goal of the company rather than that of the individual. While this is certainly beneficial it is not always what is needed.
The coach/client relationship is one of equals. The coach assists their client in attaining their goals with no barriers between them. They are working together to achieve success, whatever the goal may be.
Looking to the Future
Why are other professions, such as counseling, therapy and psychology incorporating coaching into their practices? Research has shown that focusing on a goal creates the most significant progress. Otherwise, the client has difficulty moving forward. The process of counseling and psychology is no longer enough. They are adapting to the new world and are more and more integrating elements of coaching, such as focusing on a person as a whole and not just one element of them.
As the second fastest growing industry, only behind IT (PricewaterhouseCoopers), coaching is establishing itself as a legitimate and valuable career that is beneficial to individuals and businesses. In today's fast-paced world most find coaching to be a better option as it is most often a short-term relationship that focuses on one goal.
As coaching is becoming more established and mainstream companies are utilizing it more and more, incorporating it into their standard benefits of working for a company and not just project-based. While on the surface this is to increase productivity, it is having the added benefit of enabling employees to establish and focus on improvements they wish to make in their careers. This also boils over into their personal lives as well. The skills that are gained through coaching can be utilized in all aspects of their life, be it in their career or personal life. Coaching such as this is focusing on the "whole person" rather than only on their professional aspect. From this amazing growth occurs.
In Conclusion
While defined as an industry, coaching is much more than that. It is the fastest growing profession, second only to IT, with an estimated market size of $20 billion in 2022. In this fast-paced world people need to be willing to learn new skills to continue to function and grow in this new environment we are creating. Coaching is about developing new skills, be it relationships, health, communication, etc. Goals are necessary to move forward.
The benefits of coaching are becoming more and more understood and accepted in the mainstream. So much so that counseling, therapy and psychology are incorporating them into their fields of study.
Coaching is no longer viewed as a luxury, but something attainable for every person, no matter where they are in their life. A coach partners with their client to assist them in pinpointing, focusing, and creating a path to their goals. This type of partnership is beneficial to all involved and far outreaches what may be perceived as the immediate circle. This can be viewed from the success of goals being met, how that benefits the individual, the people around them, be it family, friends or employers, and so on. You will get from life what you work at, coaching keeps people committed.
Law, D., & Jacob, J. (2013). Goals and goal based outcomes (GBOs). London: CAMHS Press.
Linley, P. A., & Harrington, S. (2005). Positive psychology and coaching psychology: Perspectives on integration. The Coaching Psychologist, 1(1), 13-14.
Duarte, M. E. (2017). Career counseling and career coaching in working contexts. Counseling and Coaching in Times of Crisis and Transition: From Research to Practice.
Losch, S., Traut-Mattausch, E., Mühlberger, M.D., Jonas, E. (2016). Comparing the Effectiveness of Individual Coaching, Self-Coaching, and Group Training: How Leadership Makes the Difference. Frontiers in Psychology, 7.
https://coachingfederation.org/blog/integrated-positive-psychology-coaching
https://www.psychology.org/resources/counseling-therapy-psychology-differences/
https://coachingfederation.org/blog/3-trends-that-will-shape-the-future-of-coaching
https://joshbersin.com/2021/10/the-explosive-growth-in-coaching-one-of-the-biggest-trends-in-business/